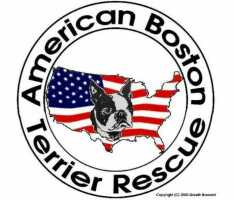 Welcome to American Boston Terrier Rescue!
BeanDogsCafe.com is hosting a raffle to benefit the dogs of American Boston Terrier Rescue. 100% of the profits will be donated to help offset the veterinary costs of the 30+ dogs (including 7 newborn puppies!) currently in ABTR's care.
This raffle will include both a Grand Prize and a Second Prize. (See the pictures and descriptions below – all of this could be yours for the price of a $2 ticket!)
Tickets are only $2 each, or 3 for $5!
Tickets can be purchased two ways - via Paypal or by check/money order.
Please be sure to include your name, email address and mailing address when ordering your tickets.
Our Paypal address is
beandogscafe@yahoo.com
, or you can send a check/money order to BeanDogs Café, PO Box 54, Little Elm, TX 75068.
All ticket orders must be placed by midnight CST, June 24th, 2005, and the winner will be notified after the drawing on June 25th, 2005.
Thank you for supporting rescue and good luck!
Heidi
www.beandogscafe.com
Grand Prize: Retail Value of $175+
15 assorted stuffed dog toys with squeakers

1 stuffed dog 'giggling' dog toy

1 Bubble Buddy handheld bubble maker with scented bubbles

1 glass dog treat jar

1 handmade leather lead

1 bar of handmade Lily of the Valley soap (notice the Boston on the wrapper!)

1 Dog Lover Magnetic Poetry Kit
Second Prize: Retail Value of $50+
8 assorted stuffed dog toys with squeakers
(Baskets not included)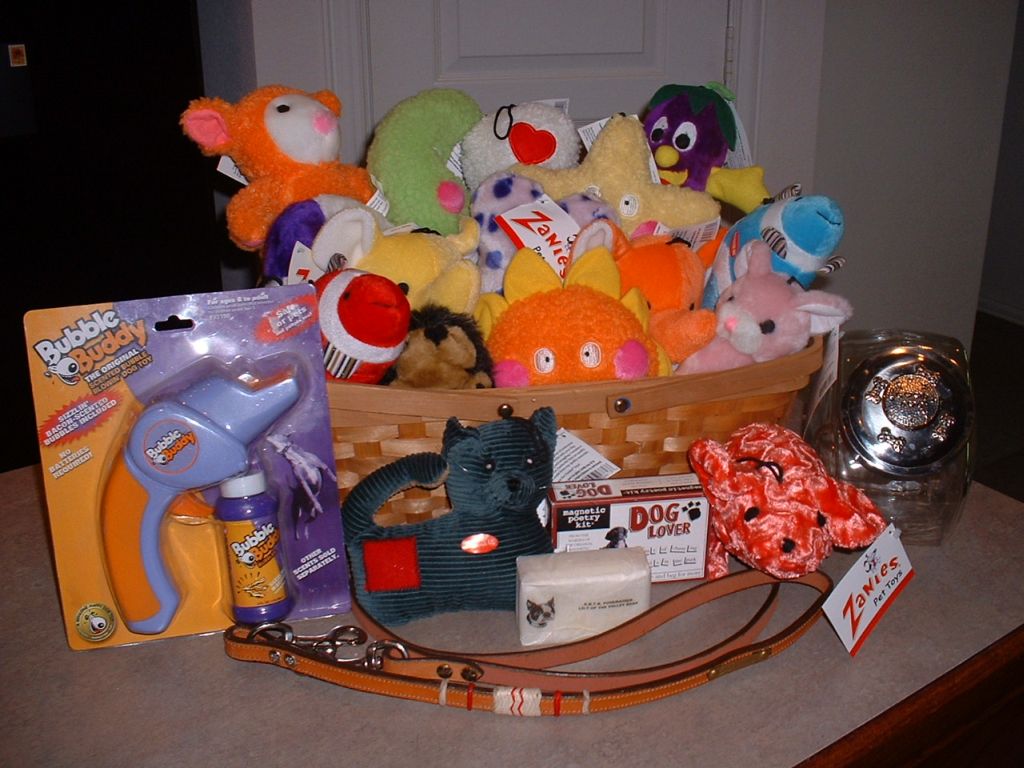 Grand Prize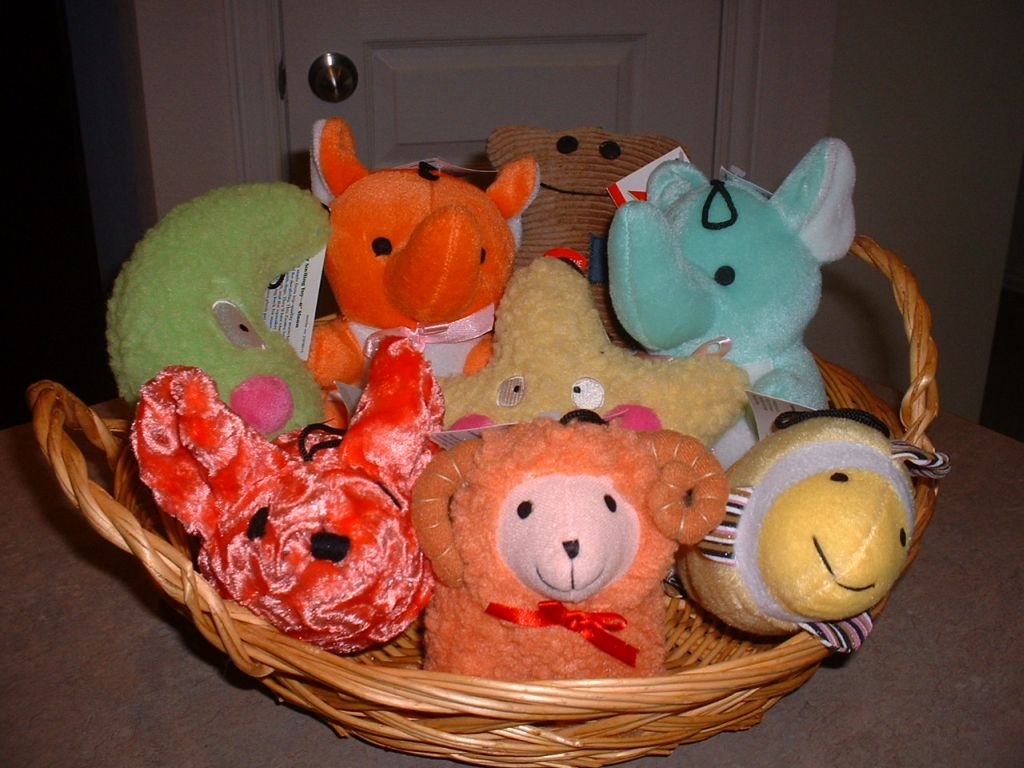 Second Prize
ABTR will receive 20% of the profits from EVERY BeanDogsCafe.com purchase!
AND
BeanDogsCafe.com is offering 25% off your entire order for a limited time when you enter coupon code JUNE25. Orders of $100+ ALSO receive free standard ground shipping!

From Udder Tugs to Bungee Puppies, PooPals to collars and leads featuring your favorite breed, Helping Udders has it all! Click the link below to visit Petey and his site, and remember to tell them that American BT Rescue sent you!
Helping Udders will donate 25% of the proceeds from each Udder Tug sale and 10% of all the other items' sales to ABTR, but you have to let them know that we referred ya!
Rescue Car Magnets are now available from ABTR!
These black and white ribbon magnets measure appx 8"-9" high and let the world know that you support rescue.
Quantities are limited, so order soon!
We've only got 8 of the "Rescue" magnets left, and about 30 of the "Adopt from Rescue" magnets in stock.
Magnets are $5 each, plus shipping.
Shipping rates:
1 - 2 magnets: $1.75
3 - 4 magnets: $2.50
5 - 7 magnets: $3.50
8 - 10 magnets: $4.50
Please contact Heidi at
fundraiser@bostonterrierrescue.net
, or simply send a paypal payment to the same address. If you prefer to pay by check or money order, be sure to include your name and mailing address and send to:
ABTR, PO Box 1286, Little Elm, TX 75068